About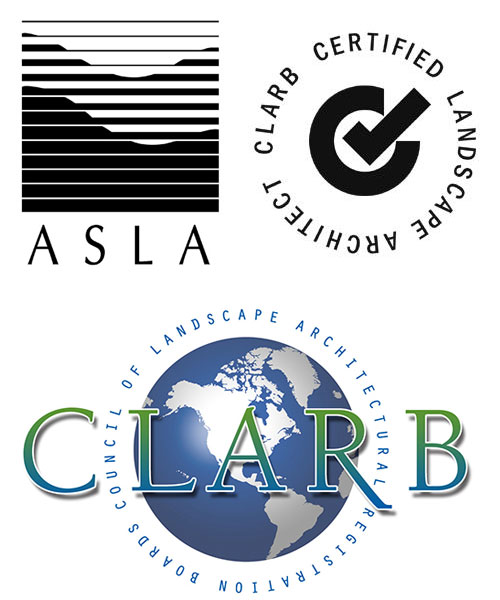 gmr|LA has more than 26 years of experience in the areas of landscape architecture, horticultural consulting, and construction administration. In addition, gmr|LA has managed all aspects of residential master planning, commercial site planning, and amenity design to clients in the western and southeastern states.
The mission of gmr|LA is to produce creative, enjoyable and sustainable environments that exceed the needs of our clients. We strive to increase the value of our client's investment.
At gmr|LA, we are skilled in the art and science of landscape architectural design. We begin each project by asking questions. Our passionate, collaborative approach to the design and construction process provides for high quality installations and ultimately creating a quality sense of place.
Greg M. Roesler, ASLA, PLA
Greg began his career in the green industry working for Scotts Lawn Service in Athens, Georgia while obtaining his undergraduate degree in Horticulture and Agronomy at The University of Georgia. During this time, Greg also interned at Walt Disney World in the Horticulture Co-Op program. Upon graduation, Greg then obtained landscape architectural design and construction experience working for Ruppert Landscape in the Atlanta area. After gaining this valuable experience, he then completed the coursework for the Master of Landscape Architecture degree at The University of Florida. During graduate studies, Greg interned for Walt Disney Imagineering and then moved to a private consulting firm that provided continuing landscape architectural services to Disney.
Greg has an extensive construction management background having previously served as a Project Manager for Valley Crest Landscape Development. While in their service he managed many design/build projects and several very notable resort, commercial and residential projects throughout Florida. Greg relocated to Denver as an Associate with Norris Design where he managed commercial, campus, mixed-use, municipal, retail, and residential projects.
Greg is a member of the American Society of Landscape Architects, a CLARB certified Landscape Architect and is a Registered Landscape Architect in the States of Colorado, Florida, Louisiana, North Dakota, Texas and Utah.